Title:

Spirit Animals, Book 1: Wild Born
Author:

Brandon Mull
Age Group:

Young Readers, 8-12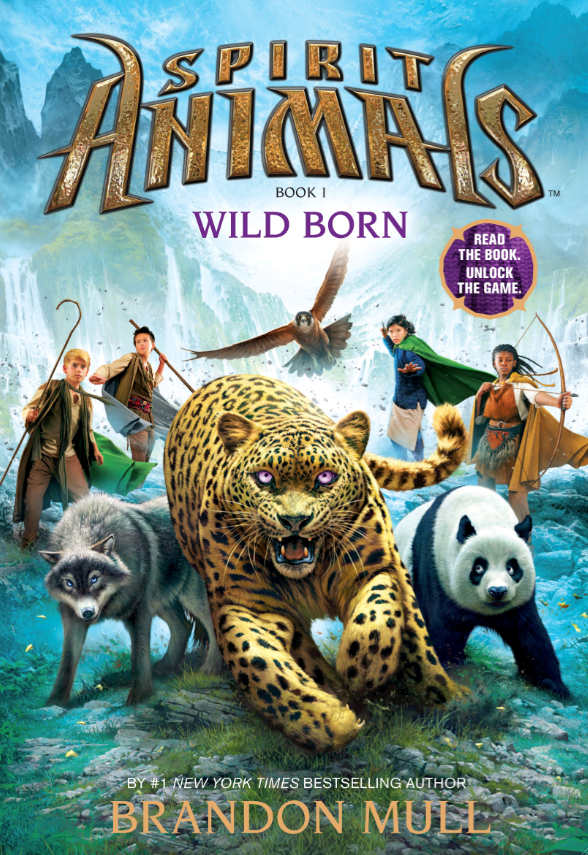 In my own personal opinion, I found this novel to be quite mediocre, which is a shame because it was one of the few young readers novels I was looking forward to the most.
   This novel is the first in the Spirit Animals series. Essentially, this novel is based in the world of Erdas, where all the children participate in a special coming of age ritual when they reach eleven. In tradition, a ceremony is held where the children go on stage and drink a sip of sacred nectar in hopes that they may  summon a Spirit Animal – however not everyone is able to summon a Spirit Animal. The people of the world of Erdas believe that when a human and an animal come together, the greatness of both is multiplied. People with good bonds with their Spirit Animals are able to develop powers and greatly enhance  any skills they already possess.
   It sounds good, and that's why I chose to read it but I'm honestly not sure why it was that I wasn't able to enjoy it as much as I though I would. I think my biggest struggle may have been with Meilin, she's a very "prissy" character – which stands to reason in the environment she grew up in – which is something I didn't quite enjoy. She came across as bossy and self righteous, and I can honestly say I wasn't a huge fan.
   The characters in general I felt maybe needed a little more work, but seeing how long the series is, I'm sure they all develop more over time.
   Although I didn't quite enjoy the first novel, I'd be willing to give the next one a go and see how I feel from there. I'm not the type of person who likes to leave a series hanging once I've started but I also don't believe in forcing oneself to continue on a journey they're unhappy with. I'd like to give the second book a go and see how my thoughts and opinions change from there as to whether I'll continue forth with the rest or not.
   In fairness I feel it right to state that despite my opinion, I can see why children enjoy this series. It is very thrilling and adventurous; it's multi-cultural and very diverse and allows some space for learning and discovery – and that's great.
   It just so happened to be a story that wasn't quite for me; resulting in a very small 2/5 Stars.
   Don't let me damper you, give it a try! Everyone has a different opinion.
Until next time, keep turning those pages.
xx Phoenix